WV MetroNews
The Voice of West Virginia
Wind whips West Virginia for second straight Saturday
SOUTH CHARLESTON, W.Va. — Wind gusts in excess of 50 mph whirled their way through the Mountain State Saturday causing significant damage. It was virtually a repeat performance from the previous Saturday when thousands were left in the dark.
At 9 p.m., Appalachian Power Company said more than 42,000 of its West Virginia customers were without service because of downed power lines. The number represents about 9% of the utility's total customers in West Virginia. The highest numbers of outages were recorded in Kanawha, Fayette, Raleigh, Wayne, Mingo and Logan counties.
Mon Power was reporting outages totaling more than 16,000 customers Saturday night in more than three dozen counties. The company listed Hancock and Wirt counties reporting the largest number of customers without service.
Peak wind gusts ranged from 45 to 65 mph Saturday before they started to diminish. A second cold front resulted in a noticeable loss of spring warmth: a 23 to 33 degree temperature drop off the day's high by dusk is not typical. More tranquil on Sunday. #WVwx #OHwx #KYwx #VAwx pic.twitter.com/ta9OCpitkr

— NWS Charleston, WV (@NWSCharlestonWV) April 2, 2023
Appalachian Power said it hoped to make significant progress on the outages Sunday and Monday with less windy conditions in the forecast. The company said it had 1,600 workers dedicated to the restoration in its three-state service district including 200 additional workers from outside the area. As of Saturday night, the company wasn't yet ready to commit when all service would be restored.
"We will not be able to provide accurate restoration estimates until the weather threat passes and damage assessors are able to determine the extent of damage to electrical facilities," Appalachian Power said.
The utility did expect additional outages overnight with some strong gusts expected in some area.
A heavy gust Saturday afternoon tore off a part of the roof at South Charleston City Hall.
"It looks like the wind got under the insulation and pulled the rubber membrane off. It was pretty powerful," South Charleston Public Works Director Gerald Burgy told MetroNews as city public works crews cleaned up the damage.
Burgy said they'll need to have new insulation and a new roof put on. He said the structure looked okay.
The section of the roof that came off is above the mayor's office and municipal courtroom.
"We're getting tarp on it to cover things up," Burgy said.
The wind appears to have lifted one corner and then just tore the roof off.
"It's just a sail then," Burgy said.
Downtown South Charleston was crowded Saturday afternoon but there were no injuries from the damage.
Several buildings in downtown Logan also took on some damage.
The wind tore off a large section of siding on the front of McCormick's Department Store. Owner Judy Turner McCormick wrote on Facebook, "Look what a sudden gust of wind did to our store today! Hard to match and replace. Thanks be to God that no one or vehicle was damaged that I know of. The weather forecast was correct!"
Dan and Dave's Sporting Goods in Logan also had wind damage to its facade.
Sunday is expected to be a calmer, cooler day in West Virginia.
The post Wind whips West Virginia for second straight Saturday appeared first on WV MetroNews.
Source:
WV MetroNews
---
Walker new executive director of ACLU-WV
CHARLESTON, W.Va. — Delegate Danielle Walker is the new executive director of the American Civil Liberties Union of West Virginia.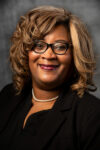 Walker, D-Monongalia, was introduced at the organization's annual Bills of Rights Dinner in Charleston Saturday night. The organization says she'll resign her legislative seat and her position as vice-chair of the West Virginia Democratic Party before she begins her new job on April 17.
Walker, the only black woman in the legislature, and the first black woman to lead the ACLU-WV, called her selection a "humbling honor."
"ACLU-WV is a force of representation for us all, from the mountains to the hollers of West Virginia," Walker said in a Saturday night news release. "I am looking forward to working with the board, staff, volunteers and other supporters for a fairer, more just future for our state."
Walker is known as one of the most outspoken members of the House of Delegates. The ACLU-WV called her a "steadfast and fierce advocate."
Former ACLU-WV Executive Director Joseph Cohen called Walker a visionary leader.
"She is committed to the ACLU's principles, and she will inspire the next generation of leaders in West Virginia. I could not imagine a more perfect person to take over the organization that I love so much," Cohen said.
Walker replaces interim executive director Eli Baumwell who chose not to seek the position on a permanent basis.  
The post Walker new executive director of ACLU-WV appeared first on WV MetroNews.
Source:
WV MetroNews
---
Morgantown improves to 7-0 by holding off a late rally from Wheeling Park, 8-6
GRANVILLE, W.Va. — Morgantown fought off a furious seventh-inning rally from Wheeling Park to remain perfect on the season with an 8-6 win in the final game of the Mohigan Baseball Classic at Monongalia County Ballpark.
The Mohigans (7-0) allowed three runs in the top of the seventh to the Patriots before USC-Upstate signee Ryan Fluharty came on to record the final out.
"They had the tying run on second base and Ryan has kind of filled that closer role. That's kind of the situation we go to him. He came in and did a great job for us. He shut the door," said Morgantown head coach Pat Sherald.
The Mohigans also defeated Uniontown, Pa. 12-9 in a lengthy game just before the Wheeling Park contest.
"I think I need to tip every fan who stayed around for that game because it was a three-hour game in less-than-ideal conditions. But they found a way to win the ball game.
"Their focus was really good today. That's what I told them. The conditions were less-than-ideal today with the weather. But I just told them that, "Hey, we have to be mentally tough. Go out there and just try to win every single inning. And at the end of it, see where we land'."
Wheeling Park (4-2) broke a scoreless stalemate in the top of the fourth inning. Ryan Conrad's RBI single sent Gian DeGenova home with the game's first run.
However, MHS scored four runs on five hits in the bottom of the fourth to take a 4-1 lead. Ty Galusky scored the first run for the Mohigans. He had four hits and a pair of RBI.
"Ty Galusky really swung the bat well for us today. He was 4-for-4 and gave us a chance to win a ball game."
The Patriots trailed 8-3 in the top of the seventh. However, their first four batters in the inning reached base. Conrad sent a sinking liner to left field that fell in, allowing two more runs to score.
Fluharty was able to save the game in relief of starting pitcher Caleb Cottle. Cottle pitched five innings. He allowed a pair of unearned runs and three hits.
"He struck out seven guys and kept his walk total down," Sherald said. "They didn't put a good swing on him. His breaking ball seemed to be a plus-pitch for him today. He just really competed for us with every pitch. Those are the kind of outings we are going to have to get from Caleb if we are going to go deep into the season."
Morgantown outhit Wheeling Park 11-5. Drew Bailey had two doubles and two RBI for the Mohigans.
Earlier in the day, University defeated Parkersburg South 7-1 and Wheeling Park walked it off against Parkersburg South, 5-4.
The post Morgantown improves to 7-0 by holding off a late rally from Wheeling Park, 8-6 appeared first on WV MetroNews.
Source:
WV MetroNews
---
CAMC now owns Plateau Medical Center
OAK HILL, W.Va. — CAMC has finalized the purchase of the Plateau Medical Center in Oak Hill.
The deal, announced a few months ago, became final Saturday. According to CAMC, all necessary government approvals and the purchasing agreement are final with Community Health System. CAMC will soon start changing signs outside and inside the center.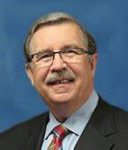 CAMC officials joined Plateau workers for a celebration Saturday.
CAMC President and CEO Dave Ramsey said CAMC is getting a solid hospital.
"The staff is terrific," Ramsey told MetroNews. "They do a great job of taking care of the community and the patients that come to them."
Ramsey said the acquisition also gets CAMC into one of the state's growing tourism areas.
"It's got an energy about it in that region. We're excited about being a part of the community," said Ramsey.
Ramsey said the transition won't be difficult, citing an already well-run hospital in the Plateau Medical Center.
"They're well-managed, well-run, with a number of very fine physicians," Ramsey said
Plateau was previously a for-profit hospital that was owned from an out-of-state company,  Ramsey said CAMC's not-for-profit operation means money coming through the hospital will stay in the state and in the Oak Hill area.
CAMC has been growing in recent months. It's joined with the Mon Health System to form Vandalia Health. It has a new agreement with Greenbrier Valley Medical Center. Ramsey told MetroNews CAMC is in discussions with other hospitals about possible agreements.
"That's our mission, providing high-quality health care close to home for people," Ramsey said.
Plateau also becomes part of Vandalia Health as part of the purchase.
The post CAMC now owns Plateau Medical Center appeared first on WV MetroNews.
Source:
WV MetroNews
---
Notebook: Play of defensive line impresses Brown during scrimmage portion of practice
MORGANTOWN, W.Va. — Three weeks out from the annual Gold-Blue Game that concludes spring football, West Virginia went to work for the seventh time in an organized spring football Saturday inside Milan Puskar Stadium.
The Mountaineers were without one of two players in the mix to be the starting quarterback in 2023 as redshirt freshman signal-caller Nicco Marchiol was not on hand due to illness. As a result, Garrett Greene, the most experienced of WVU's quarterbacks, worked with the first unit in an organized scrimmage officiated by referees from the Big 12 Conference.
"He hit some nice runs. He wasn't as accurate passing as he had been to this point," West Virginia head coach Neal Brown said of Greene. "He'd been really accurate and wasn't as accurate today."
Perhaps part of that can be attributed to the defensive line, which impressed Brown enough to the point he called it the unit's best day of the spring.
"Sean Martin showed some flashes of what he can be, which is a great run defender and a guy that can apply some pressure in the pass game and with his speed and length, can push on the pocket," said Brown, who also praised the play of defensive linemen Davoan Hawkins, Hammond Russell and Mike Lockhart.
Outside of Martin, Brown praised the efforts of several other players expected to be among the Mountaineers' defensive playmakers on the edge — one with a wealth of experience and a pair of true freshmen early enrollees.
"[Jared Bartlett] is playing more efficient with his movement. He's controlling his body better," Brown said. "Josiah Trotter and James Heard flashed today. They missed some plays too, because they played a little bit out of control, but you saw some flashes from them."
— — — 
One freshmen not among early enrollees but unquestionably a prized possession among this year's recruiting class is Rodney Gallagher of nearby Uniontown, Pa.
Gallagher, labeled a 4-star recruit by several national recruiting services, will get his first look as a slot receiver in fall camp. While he's not able to practice at present, there is an opportunity for Gallagher to get an early jump on his much-anticipated college football career this spring.
"It's real clear what you can and can't do. They can come to practice. You can do zoom meetings with them," Brown said. "There's ways to get them caught up. [Strength and conditioning director Mike Joseph] is able to give them a workout and they follow that workout now that he's done with basketball. 
"We have a bunch of guys that do basketball and [fellow freshman wideout] Traylon Ray played basketball and now he's in baseball. Mike and our staff do a good job with guys that are in spring sports to not overwhelm them. Rodney's doing the program and I think you'll see him gain weight. We have plenty of time for him to learn what to do. I'm not concerned about that."
— — —
The likelihood of Gallagher seeing the field early is only increased by West Virginia having lost each of its top four receivers from last season, including a trio responsible for 1,921 of the Mountaineers' 2,730 receiving yards.
Cortez Braham, an addition by way of junior college prior to the 2022 season, is the leading returning wideout. Braham hauled in 14 passes for 147 yards a year ago. 
Devin Carter, a 6-foot-3 fifth-year transfer from North Carolina State, is in the mix to lead a position where Brown says the team will need to add at least one more player.
"Cortez is coming along. Not his best day today but he's been consistent," Brown said. "We've caught the ball really to this point in spring ball. Cortez is going to be one of our most improved players when we get to the fall. Jeremiah Aaron has big play potential and he has to put it together and be an every down guy. Hudson Clement has had a nice spring to this point. Jarel Williams is getting better. Rodney's going to have opportunities. He has to gain some weight and get stronger, but in fall camp, he's going to have opportunities to help us in the slot. We need to go get one and add a receiver as well."
— — —
Two of West Virginia's most experienced players did not participate in Saturday's practice. Offensive linemen Zach Frazier and Doug Nester worked on their conditioning and did not partake in contact periods due to minor injuries.
Nester is set to marry high school sweetheart Bryn Osburn next Saturday, with Frazier and fellow teammates Graeson Malashevich and Wyatt Milum serving as groomsmen. 
Like Nester, Malashevich and Milum are graduates of Spring Valley High School.
The post Notebook: Play of defensive line impresses Brown during scrimmage portion of practice appeared first on WV MetroNews.
Source:
WV MetroNews
---
Photo gallery: Mountaineers hold seventh practice of spring on breezy Saturday
MORGANTOWN, W.Va. — Three weeks before West Virginia wraps up spring football with its annual Gold-Blue Game, the Mountaineers held their seventh practice inside Milan Puskar Stadium on a windy Saturday.
The Mountaineers will practice Tuesday and Thursday of next week before taking off the holiday weekend and picking back up on April 11.
(Photo gallery by Ben Queen/www.BenQueenPhotography.com)
The post Photo gallery: Mountaineers hold seventh practice of spring on breezy Saturday appeared first on WV MetroNews.
Source:
WV MetroNews
---
Martinsburg K-9 getting more protection
MARTINSBURG, W.Va. — A K-9 officer with the Martinsburg Police Department will soon get an added layer of protection.
Martinsburg Police Department announced their K9 Ryker will get donation of body armor — it's a "bullet and stab protective vest"
The donation comes courtesy of a non-profit organization Vested Interest in K9s, Inc. K9 Ryker's vest will be embroidered with the sentiment "Gifted by Hasday". Delivery is expected within eight to ten weeks.
Vested Interest in K9s, Inc., established in 2009, is a 501(c)(3) charity whose mission is to provide bullet and stab protective vests and other assistance to dogs of law enforcement and related agencies throughout the United States. This potentially lifesaving body armor for four-legged K9 officers is U.S. made, custom fitted, and NIJ certified. Since its inception, Vested Interest in K9s, Inc. has provided over 5,008 vests to K9s in all 50 states at a value of $6.9 million, made possible by both private and corporate donations.
The program is open to U.S. dogs that are at least 20 months old and actively employed and certified with law enforcement or related agencies. K9s with expired vests are also eligible to participate. There are an estimated 30,000 law enforcement K9s throughout the United States.
Vested Interest in K9s, Inc. accepts tax-deductible contributions in any amount, while a single donation of $985 will sponsor one vest. Each vest has a value of $1800.00, weighs an average of 4-5 lb., and comes with a five-year warranty.
For more information, or to learn about volunteer opportunities, please call 508-824-6978. Vested Interest in K9s, Inc. provides information, lists events, and accepts donations at www.vik9s.org, or you may mail your contribution to P.O. Box 9, East Taunton, MA 02718.
Chief George Swartwood said he's most appreciative of the donation.
The post Martinsburg K-9 getting more protection appeared first on WV MetroNews.
Source:
WV MetroNews
---
Jefferson County Schools, law enforcement conduct "evacuation and reunification" drill
LEETOWN, W.Va. — It's a drill they hope they never have to do in real life, but Jefferson County Schools and local first responders on Friday conducted a large scale "evacuation and reunification" drill at the Jefferson County Fairgrounds.
Fifth graders from Wright Denny Intermediate and family members volunteered during the event that practiced relocating staff and students to safety and reuniting students with their families during an emergency event.
Jefferson County Schools Public Information Officer Hans Fogle said local law enforcement teamed with the school district to make the drill work.
"This will give us an opportunity to walk through what would happen if we have to reunite students with parents and guardians," Fogle said.
Jefferson County Sheriff's Lieutenant Robert Sell was at the Jefferson County Fairgrounds Friday for the event.  He said it was a chance to put plans to practice.
"We have a plan that's on paper and now it's the chance to put it into place."
Sell, a 20-year veteran of the force, said it is key to get first responders from throughout the area involved.
Brandan Caton, Jefferson County Schools director of operational safety and facilities, said "evacuation and reunification" might be necessary for any number of reasons.
"If there's a train derailment in Ranson and we need to move a school or there's a fire within the city limits and we need to move a school because of that hazard–then this is the situation that we would handle," Caton said. "In a more violent situation there would be different protocols."
Jefferson County Deputy Superintendent of Operations Joyce White said the school system benefits from close relationships with first responders.
"We are very blessed in Jefferson County to have such strong and caring law enforcement who partner with us in every way possible," White said.
Those who took part in the drill included Charles Town Police Department, Jefferson County Sheriff's Department and the West Virginia Department of Emergency Management.
PNN Reporter Luke Wiggs contributed to this story. 
The post Jefferson County Schools, law enforcement conduct "evacuation and reunification" drill appeared first on WV MetroNews.
Source:
WV MetroNews
---
Results: Archery in Schools 2023
DNR PRESS RELEASE
CHARLESTON, W.VA. — The West Virginia Division of Natural Resources announced on Thursday results from the 18th WVDNR Archery in the Schools State Tournament. The top high school teams were Shady Spring, Winfield and Hurricane. The top middle school teams were Ripley, Peterstown Middle and Elkview. And the top elementary school teams were Elk, Bridge/Clendenin and Maysville. The top 10 male and top 10 female archers in the high school, middle school and elementary divisions also were recognized during a ceremony. More than 750 students from nearly 70 schools from around the state participated in the tournament at the Charleston Coliseum and Convention Center. Nearly 3,000 people attended the event. "We set a goal this year to give the kids and coaches who work so hard all year the largest tournament we have ever put on and I think we did that," said Chris Scraggs, who coordinates the Archery in the Schools program for the WVDNR. "As always, we want to thank everyone who participated in the program this year and extend a big congratulations to all our teams and students that placed in the state tournament." In the weeks leading up to the tournament, more than 1,400 students from 96 schools in West Virginia participated in qualifier rounds. The top ten elementary, middle and high school teams and the top 15 male and top 15 female elementary, middle and high school students were invited to participate in the state tournament. "I want to congratulate the schools and students who participated in the West Virginia State Archery in the Schools tournament," said West Virginia Department of Commerce Secretary James Bailey. "By promoting shooting sports and providing opportunities for youth to participate in activities like Archery in the Schools, we are not only instilling important skills in our young people, such as focus and discipline, but also contributing to the growth of our state's economy. Hunting and fishing are an integral part of our state's heritage and by fostering an interest in these activities through programs like this, we are ensuring a strong future for West Virginia." Tournament competition is open only to schools that have received the National Archery in the Schools training and follow NASP rules. For more information on the West Virginia Archery in the Schools Program or to attend the next training, visit wvdnr.gov/west-virginia-archery-in-the-schools-program. Additional results from the state tournament are listed below:High School Male Individual Standings
1. Kadin Tinney — Petersburg High
2. Clay Tenney — UCHAA Upshur County Homeschool 3. Jaxon Adkins — Winfield High 4. Noah Stafford — Shady Spring High 5. Elijah Bryant — Buckhannon Upshur High 6. Payten Huffman — Petersburg High 6. Gabe Talbert — Ripley High 8. Jacob Dillon — James Monroe High 9. Clayton Mills — Wirt County High 10. Brady Swain — Ravenswood High
High School Female Individual Standings
1. Abilene Supers — UCHAA Upshur County Homeschool
2. Netis Woodall — Poca High 3. Marra Tharp — John Marshall High 4. Brea Ellison — Hurricane High 5. Emma Brandt — HEAT 6. Autumn Canada — Shady Spring High 7. Madisyn Gregory — James Monroe High 8. Danielle Shaw — UCHAA Upshur County Homeschool 9. Rebecca Stodola — Herbert Hoover High 10. Amariana Burrows — Winfield High School
Middle School Individual Male Standings
1. Hunter Lilly — Shady Spring Middle
2. Jeremy Mcdonald — UCHAA Upshur County Homeschool 3. Caleb Servetas — UCHAA Upshur County Homeschool 4. Austin White — Peterstown Middle 5. Reuben Messinger — Grace Christian 6. Jayden Goosman — Ripley Middle School 7. Maddox Hardin — Hurricane Middle 8. Owen Champlin — Ripley Middle School 9. Keegan McHenry — Buckhannon-Upshur Middle 10. Fischer Cline — Huff Consolidated
Middle School Female Individual Standings
1. Olivia Scott — Poca Middle
2. Josslyn Keffer — Ripley Middle 3. Jorja Stutts — Peterstown Middle 4. Jocelyn Lafferty — Shady Spring Middle 5. Rihya Bennett — Ripley Middle 6. Kimberlyn Wilson — Grace Christian 7. Danni Dunbar — Peterstown Middle 8. Issabella Speece — Wirt County Middle 9. Harley Williams — Ripley Middle 10. Cullen McVey — Shady Spring Middle
Elementary School Male Individual Standings
1. Asher Kerns — Martin Elementary
2. Evan Woody — Elk Elementary 3. Chase Wachob — French Creek Elementary 4. George Cross — West Teays Elementary 4. Lukas Jewell — Peterstown Elementary 6. Triton Brown — West Liberty Elementary 7. Brayden Mitchell — Elk Elementary 8. Noah Rumfelt — Maysville Elementary 9. Dylan Oldaker — Elk Elementary 10. Jack Cantrell — Elk Elementary
Elementary School Female Individual Standings
1. Sofia Godbey — Bridge/Clendenin Elementary
2. Sarah Caynor — Tennerton Elementary 3. Kaliauna Meadows — Elk Elementary 4. Aubrianuh Eggleston — Elk Elementary 5. Allie Childress — Elk Elementary 6. Olivia Shultz — Martin Elementary 7. Willa Daniel — Peterstown Elementary 8. Peyton Wagoner — Bridge/Clendenin Elementary 9. Aubrey Kessel — Maysville Elementary 10. Kloe Blancet — Bridge/Clendenin Elementary
The post Results: Archery in Schools 2023 appeared first on WV MetroNews.
Source:
WV MetroNews
---
WVU looks to increase 'market share' of available students to lessen budget cuts
MORGANTOWN, W.Va. — West Virginia University officials have made it clear in recent days that lower enrollment and high inflation have had a significant impact on the university's revenue and costs will be have to be reduced.
WVU Vice President of Strategic Initiatives Rob Alsop said what WVU is going to through is happening across the country and all institutions of higher learning are resetting their balance sheets.
"While it's going to be hard, we have the same budgetary pressures that everyone else has," Alsop said during an appearance Friday on MetroNews "Talkline." "This is our time, as President Gee indicated, to innovate and think about the future."
WVU announced earlier this week that it's going to cut $35 million out of its fiscal year 2024 budget. The number represents about three percent of the university's overall budget. The cuts will be deeper if student enrollment continues to decline.
Alsop said that nearly two decades ago people started having fewer children, shrinking the available pool of seniors in recent years and years to come. Add a pandemic, student debt concerns and questions about the value of a college degree and the math becomes clear.
Projections show the number of available high school seniors will continue to fall for the next five years.
"It's a pretty simple equation," Alsop stated. "If we have fewer students, fewer customers that enter the institution, that means fewer employees, and that means fewer programs."
.@jrobalsop joins @DaveWilsonMN to discuss @WestVirginiaU's budget. WATCH: https://t.co/yCFQ3nDJuy pic.twitter.com/lnQRy3kQ52

— MetroNews (@WVMetroNews) March 31, 2023
Alsop said WVU needs a larger market share of the available student pool. They'll continue to recruit West Virginia and other traditional areas like New York, New Jersey, Maryland, Pennsylvania and Ohio but also plan to add other areas. No matter the area, Alsop said they need to increase enrollment by any amount across the board.
"And there are only 8,000 seniors graduating from those markets in five years, so if we get 20 percent of the market share today, to keep the same number of students if the pool is smaller, we need to get 25 percent of that market," Alsop said.
If enrollment continues to miss the mark they'll have to be more cuts, Alsop said.
"If we don't beat our enrollment targets, it would need to come from expense reduction," Alsop said. "What part of that is supplies and services and what part of that is salaries from a personnel perspective, we're still working through, but it will be a combination of both."
Alsop acknowledged tough decisions are in the future but maintains WVU leaders recognized the issue quickly. He said the quick response gives the institution time to reposition and resize and continue to be a partner to communities and businesses.
"While it's challenging, it also can be exhilarating to think about how important our institution is, and we need to keep that front and center of what we can continue to mean for the state of West Virginia."
The post WVU looks to increase 'market share' of available students to lessen budget cuts appeared first on WV MetroNews.
Source:
WV MetroNews
---