WV MetroNews
The Voice of West Virginia
TIF Districts extended for Monongalia County developments
MORGANTOWN, W.Va. — Successful Monongalia County business districts will continue to operate under the terms of a specialized tax district.
The Monongalia County Commission recently approved multi-year extensions of property and sales tax TIF districts in the western part of the county. The Monongalia County Economic Opportunity Development District includes the business and shopping districts of WestRidge, University Towne Center and the Gateway.
TIF was given a 30-year lifespan; the requested 15-year extension would extend the TIF through 2057. The sales tax TIF has been extended for 10 years.
TIF districts give developers a break on taxes in exchange for creating additional development.
WestRidge President Ryan Lynch said since the district was formed in 2012 they have added about 2 million square feet and about 4,500 jobs in the area. Of the 2 million square feet developed during that time, about 1 million square feet were retail developments.
Lynch testified that there are about 50 acres ready to develop in WestRidge, and that number could easily expand to 200 acres for more expansion.
"By extending the district and approving the application, it allows us to create more flat land, extend more utilities, and extend more roadways," Lynch said.
Tenants include the future (under construction) Owens & Minor Distribution and Light Manufacturing facility, FedEx, Leidos, financial services, retail, and fast food.
"If you look at it, it has worked, not only in this area but across the state," Monongalia County Delegate Joe Statler said. "I do see jobs coming in, and I see more jobs coming into Monongalia County."
Continued development was recently threatened by a lack of water and sewer capacity, but a three-way agreement between state and local officials ended that concern. To fund the $14 million project, the Monongalia County Commission, Morgantown Utility Board (MUB), and WestRidge each agreed to pay about $3.6 million, with the balance coming from a grant from the West Virginia Water Development Authority.
Morgantown Area Partnership (MAP) President and CEO Russ Rogerson said WestRidge and the Morgantown Industrial Park have the most potential to draw jobs and economic activity to the area.
"We've had the pleasure of having a handful of visits from companies over the past few months and look forward to more visits from companies that will allow us to land those kinds of jobs and investments that I believe are the core of the economy," Rogerson said.
Lynch said demand in some areas has dropped off, but overall business is good. Citing data over the last ten years, WestRidge expects to continue to be very competitive in the site development market.
"Not across all of those industries, but across some of those industries, demand is very high," Lynch said. "So, we expect overall demand to continue over the next five, ten, and hopefully longer years."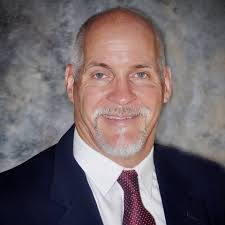 Granville Mayor Patty Lewis told the commission she is neither for nor against the extension and that her town supports economic development. But Lewis pointed out that the town will lose about $500,000 each year from the TIF from lost property tax revenue. She said the Granville budget this year is about $5 million, and about $3.1 million goes to public safety, putting into perspective the reduction in property tax revenue.
Approving the extension keeps the tax revenue in the local tax coffers.
"These are dollars that the legislature has allowed us to spend here locally that otherwise would have gone to the state," Sikora said. "My only concern is that the county does its due diligence."
The post TIF Districts extended for Monongalia County developments appeared first on WV MetroNews.
Source:
WV MetroNews
---
Wahama senior Mikie Lieving named State Softball Player of the Year
(Story by Jay W. Bennett/Parkersburg News & Sentinel/WVSWA)
CHARLESTON, W.Va. — Wahama High School's Mikie Lieving wasn't always good at her craft.
A lot of hard work and dedication throughout the years helped develop her skills, which has led the now ex-White Falcon and Ohio University signee to be selected as the softball player of the year by the West Virginia Sports Writers Association.
"Very grateful, but I was shocked," Lieving admitted when she was told earlier this week she'd won the award by first-year WHS head coach Wes Riffle. "Ever since we were little, this group of girls, we knew we would be pretty good in high school.
Especially because I think we all played travel ball. My freshman year we couldn't play with (All-American and two-time Mountain East Conference POY) Hannah Rose.
"She now plays at Charleston and it was heartbreaking. After winning the first one (Class A state title in 2021), I don't want to say we expected ourselves to win the next two. We expected it in a way that we would work hard and we wanted to do it again. It's so cool and I'm just so thankful to have been a part of this."
Lieving gives a lot of credit for her success to her teammates and that obviously includes catcher Amber Wolfe, who is off to Radford University and like Lieving was a three-time honoree on the all-state first team.
"I mean I wouldn't be up there without these girls," admitted Lieving, who went 21-4 with a 0.68 earned run average and 259 strikeouts in 155 innings this spring while batting .596 with 10 doubles, four triples, a state record 23 home runs to go along with 62 runs-batted-in and a dozen stolen bases. "They push me and they make me better. I'm just thankful that I get to represent the state and just the sport of softball."
Success, though, was far from immediate.
When asked if she'd always been good Lieving replied "not at first. We were both put in right field and we both batted like eight and nine because we couldn't hit.
"I do remember those days, but because of those days I think that's why we are here now. I would say around 14U, 12U, I was kind of like I might do this in college, maybe."
Coach Riffle compared Lieving to a gym rat in basketball.
"She lives, eats and breathes this game," he said. "She does all the proper strength and conditioning, which I think she's a natural talent, but I think her strength and conditioning has really helped her, and being with a travel program. She went to Tim Fouts for pitching instruction.
"He's worked with a lot of the top tier talent in the state. The thing is with Mikie, though, everyone sees the success she has on the field, at the plate and on the mound. What doesn't get seen is the amount of work that she does off the field. She's dedicated her life to the game."
Wolfe, who has played alongside Lieving since the age of 8, understands how special it was to be part of the run for three straight Class A state titles.
"We've had incredible careers and to have it with her, she's my best friend, I wouldn't want to do it with anyone else," Wolfe said. "Just this team. This group of girls the past three years, all the girls that have been a part of Wahama softball, it's just really special."
Coach Riffle also admitted a big key for Lieving was "getting the right people to kind of get her on the right path. Her mom and dad have sent her all over the country for travel ball.
"She's played and seen the best of the best. The amount of work she puts into it. This is a girl that pitches in her basement, too. She's a workhorse man. It's unbelievable."
Previously, Lieving has played travel ball with the Birmingham Thunderbolts, but is spending her final summer competing for Team North Carolina Hinde.
She said Fouts taught her how to pitch at the age of 9 and she still seeks out his advice to this day.
"Definitely was a very important figure in my life," admitted Lieving, who replied the following when asked if she could rank the trio of state crowns "the first one was definitely just special for a lot of reasons. Starting with the fact we were undefeated (27-0). It was the first time a girls team had won a state championship at our high school.
"The second time was really special, too, because we kind of knew deep down it was going to be coach Chris (Noble's) last game. It was special in its own way. The last one was bittersweet, but I'm glad we went out with a win. Us seniors were talking about that. We'd better go out with a win. We'd been through too much. They are very special for different reasons."
The post Wahama senior Mikie Lieving named State Softball Player of the Year appeared first on WV MetroNews.
Source:
WV MetroNews
---
Beckley car club to hold candlelight vigil for Sgt. Cory Maynard
BECKLEY, W.Va. — A candlelight vigil will be held in Raleigh County in memory of the recently fallen West Virginia State Trooper, Sergeant Cory Maynard.
The vigil is being hosted by a Beckley organization, Shade Tree Car Club as they not only memorialize Sgt. Maynard but show support for his family, friends and collogues he leaves behind, and law enforcement officers in general.
"It's such a tragedy and the community needs to show support for our police and our first responders, because every single day that they leave their home and their family, they don't know if they're coming back or not," Vice President of Shade Tree Car Club, Stephanie French tells MetroNews.
Maynard, 37, was shot and killed in the line of duty in the Matewan area of Mingo County on Friday, June 2. Funeral services were held for him on Wednesday, June 7 in Delbarton.
"With the times that we live in, you know, we really, really need to show them the support and the love that they need," French said.
The candlelight vigil will be held this Saturday, June 10 at 7:30 p.m. at the Raleigh County Courthouse. A pastor will be speaking as well as music provided by a local singer. Candles will also be provided.
While this is the first time the group has been host to a vigil, French said they are more than a car club in many ways, as every event they host sponsors a charity organization.
"Shade Tree Car Club is not just a car club", said French. "Without our community we wouldn't have a car club and we have a wonderful community, which is why we give all of our proceeds to the charities in our area to give back to the community that builds us."
Some of the organizations and groups they've donated to include St. Jude's Children's Research Hospital, local hospice houses, parks and food drives.
The post Beckley car club to hold candlelight vigil for Sgt. Cory Maynard appeared first on WV MetroNews.
Source:
WV MetroNews
---
Harrison County bridge set for one year closure
CLARKSBURG, W.Va. — A complete bridge closure lasting for a year will begin in Harrison County on Monday.
The state DOH will close the bridge over Limestone Creek on Wilsonburg Road/County Road 9 near Precision Coil for complete replacement and new drainage structures.
The suggested detours are Limestone Run Road and the West Pike Street exit of U.S. Route 50.
The road is expected to reopen on June 7, 2024.
The post Harrison County bridge set for one year closure appeared first on WV MetroNews.
Source:
WV MetroNews
---
Stabbing leaves one injured in Charleston
CHARLESTON, W.Va. — One person is recovering from stab wounds and another is facing charges after a Friday night confrontation on Charleston's west side.
Dispatchers say Charleston Police responded to the incident in the 1700 block of West Washington Street in Charleston Friday around 11 p.m.
The victim had been stabbed in the incident which happened near the Dollar General Store. The victim was taken to the hospital for treatment.
Dispatchers say a suspect was taken into custody, but police had not released any information in the ongoing investigation.
The post Stabbing leaves one injured in Charleston appeared first on WV MetroNews.
Source:
WV MetroNews
---
Early morning blaze destroys two buildings in Huntington
HUNTINGTON, W.Va. — A massive fire consumed a pair of Huntington structures early Saturday morning.
Crews arrived around 2:30 a.m. to find the buildings side by side engulfed in flames in the 1100 block of West 5th Avenue in Huntington.
One person inside the home was able to escape. No other people were in the buildings at the time of the fire.
A cause remains under investigation.
The post Early morning blaze destroys two buildings in Huntington appeared first on WV MetroNews.
Source:
WV MetroNews
---
South's perimeter play leads the way in 123-106 win over North
SOUTH CHARLESTON, W.Va. — Thanks to its 11 first-half three-pointers, South held a six-point lead at the intermission of Friday's North-South All-Star Boys Basketball Classic at South Charleston Community Center.
Scott's Reece Carden then drained three triples over the first 90 seconds of the second half, while South teammates Cameron Manns of Shady Spring and Eli Robertson of Herbert Hoover each added a three within the first 5:30 of the second half, allowing South to create separation and pull away for a 123-106 victory.
The proficient perimeter shooting was a theme throughout for a South squad that made 11 triples in each half.
"This group was extremely loose from the time we stepped on the floor here and went to eat," said Zach Green, who recently stepped down as head coach at Logan and split South coaching duties with James Monroe's Matt Sauvage. "It was almost like they'd played together for a long time and you could see that on the floor. They moved the ball well, played well together and it was an extremely fun way to go out. I had a blast tonight."
That Logan's Scottie Browning was South MVP and poured in 19 points only added to the excitement of Green's night.
"He played extremely well. Scottie and I have a great relationship," Green said. "He's been a blast to coach. I tell people all the time the hardest thing for a high school athlete to do is work when no one's watching and he's done that from day 1 at Logan High. What a way to go out as MVP of the North-South game. Extremely proud of him and excited for his future."
Browning hit five of South's 22 triples, including three over a short stretch of the first half that turned South's one-point deficit into a 50-45 advantage. Scott's Reece Carden, who led all players with six threes, connected from the perimeter for an eight-point advantage, and an 11-0 spurt was capped by a layup from Herbert Hoover's Eli Robertson, who led all players with 21 points.
"We've played against each other and even with each other since we were kids," Browning said. "In the Scott Brown Classic, we played with each other and got to know each other a little bit. Everyone likes each other, there's good chemistry and that's why we play so well together."
A Robertson three marked South's only points the remainder of the first half, while South Harrison's Corey Boulden and Bridgeport's Anthony Spatafore combined for 19 first-half points to help keep the North well within striking distance as it faced a 58-52 halftime deficit.
Carden had the hot hand early in the second half, scoring South's first nine points on a trio of triples in 1:30. When Robertson followed with a bucket from close range, South led 69-55. 
A pair of treys from Elkins' Cory Harper to pull within 74-63, before South scored 12 straight, give of which came from Robertson to go with a three from Shady Spring's Cameron Manns, a layup from Dominic Schmidt of Cabell Midland and a layup from Riverside's Braydin Ward, who two hours earlier won the dunk contest during the skills competition.
North countered with eight straight points, utilizing a triple each from Harper and Boulden to pull to within 15. North got to within 11 on several occasions, including after consecutive Spatafore layups trimmed South's advantage to 101-90.
A layup from East Fairmont's Evan Parr brought North to within 105-94, but Chapmanville's Sal Dean delivered a knockout blow when he connected from long range.
"Every time we'd get it to 11, they'd hit three threes and get it back to 20," said Elkins' Amrit Rayfield, who coached North with South Harrison's Tom Sears. "They got it rolling and it looked like they'd played together their whole careers, but that's because they're good."
Browning added a leader and two triples not long after, putting to rest any thought of a North rally.
"I've spent my whole career with coach Green and couldn't imagine spending it with somebody else," Browning said. "Coach Green is one of my favorite coaches of all time and I loved playing for him one last time."
In addition to Robertson, Browning and Carden, who combined for 14 triples and 58 points, James Monroe's Eli Allen scored 11 points and Ward, Greenbrier East's Goose Gabbert and Shady Spring's Braden Chapman registered double-figure scoring in the win with 10 apiece.
"I told them I expected expected three things out of them and the first was to compete," Green said. "I've never walked into a gym anywhere and not wanted to win and I wanted to win tonight. The second thing is be aware of your surroundings. I told them there's going to be kids here watching them and make sure we're sending the right message for those kids, and third have fun. We tied all that in together and they did that all day. 
"They had fun, played hard and competed at a really high level and we carried ourselves with class and confidence. I couldn't have asked for more out of them."
Spatafore garnered North MVP honors with 18 points, while Boulden scored 17 and Parr added 15. Harper (12), Morgantown's Cam Danser (11), Elkins' Malachi Watson (10) and St. Marys' Luke Powell (10) were also double-figure scorers in defeat.
"It was a privilege for me to coach in this North-South All-Star game. I think the class of 2023 is one of the more talented groups," Rayfield said. "There's a lot of talent in this class." 
The post South's perimeter play leads the way in 123-106 win over North appeared first on WV MetroNews.
Source:
WV MetroNews
---
North's balanced attack too much for South in 101-68 triumph
SOUTH CHARLESTON, W.Va. — The South came out sizzling in Friday's North-South All-Star Girls Basketball Classic at South Charleston Community Center.
Behind nine early points from Greenbrier East's Cadence Stewart, six of which came on a pair of three-pointers, the South jumped in front of the North, 14-6.
From that point forward, the North was dominant, rattling off 15 unanswered points in the first half and never looking back while building a 19-point halftime lead en route to a 101-68 victory.
"Some butterflies to start the game and South punched us in the mouth first, but we went on the 15-0 run and we really settled in," said North coach James Beckman of East Fairmont. "After that, we hit the ground running. It was fun to watch."
The North dressed 14 players to the South's nine, and by halftime, all but one North player scored. When all was said and done, every member of the North roster dented the scoring column.
"It was a lot of fun. We rotated the ball," said North guard Ana Young of Pendleton County, who finished with 17 points on a game-high eight field goals. "We were unselfish and we were looking to get everybody that ball for a chance to score."
The stretch of 15 unanswered points began with the second of Sydney Baird's four triples, cutting North's deficit to 26-25.
After three points from St. Marys' Zoe Davis, Bridgeport's Gabby Reep made a jumper to give the North a four-point lead. Tucker County's Kadie Colebank soon added one free throw, a follow-up basket and two more foul shots to make it a nine-point lead, and a driving bucket by North Marion's Olivia Toland made it 37-26 for the game's first double-digit Marin.
Late in the opening half, North scored 11 consecutive points to continue adding to its lead. Wheeling Park's Sophie Abraham accounted for six points during that stretch, while Baird made a triple and Reep connected on an elbow jumper.
"Fourteen kids played in both halves and we kept the rotation a couple minutes because all of them started on their [high school] team. There's so much talent out there and just tried to keep the combinations going and impose our will," Beckman said.
North, which dressed five more players than South, went to halftime leading 57-38, despite Stewart leading all players with 14 points.
Stewart picked up where she left off to start the second half, connecting from behind the arc to make it a 16-point game. But she never scored again, and South managed only nine more field goals the rest of the way, while North pulled away for good.
Robert C. Byrd forward Avery Childers ran off seven straight points as part of a 9-0 spurt, and Young continued to make her presence felt to help her team continue playing with a comfortable lead.
Young converted a layup off a steal, then scored from close range again moments later, and after Reep followed with a layup of her own, North was clinging to a 79-52 advantage.
Baird led all players with 18 points and garnered North MVP honors. Young and Reep (10) were the other double-figure scorers in the victory, while seven other North players scored at least five points, including eight apiece from Colebank and Childers and seven each from Abraham and Ritchie County's Rebekah Rupert.
"If you play a worse team, sometimes you don't get as much ball movement, so I think it's better to play on an elite level," Young said.
Stewart's 17 points led to her garnering South MVP honors. James Monroe's Adyson Hines added 12 points in defeat, Logan's Natalie Blankenship scored 10 and Ripley's McKennan Hall contributed eight.
South was limited to 14 two-point field goals, while North managed 30.
"Some girls had different philosophies on how to play and some were zone only or man or junk defense," Beckman said. "They adapted well to my man-to-man philosophy and mindset."
The post North's balanced attack too much for South in 101-68 triumph appeared first on WV MetroNews.
Source:
WV MetroNews
---
State DOT officials, Justice break ground on third section of Kerens to Parsons project of Corridor H
TUCKER COUNTY, W.Va. — Work on Section 3 of the Kerens to Parsons project on Corridor H (U.S. Route 48) officially started with a groundbreaking ceremony Friday.
Governor Jim Justice along with officials from the West Virginia Department of Transportation joined in for the ceremony in Tucker County.
"My goal is for all of Corridor H to be under contract before I leave office," Gov. Justice said. "We're going to finish this road."
It's the third of five sections between Kerens and Parsons to be worked on. The projects completion is projected for the fall of 2025.
A successful bid of $49,488,494 was made by A.L.L. Construction Inc. of Mount Storm on the sections of Corridor H. More than seven million yards of dirt are expected to be moved by crews to prepare the section of highway for construction and paving. Grading and drainage work will also take place on an approximately three-mile stretch of the section beginning near the Cheat River Bridge.
Once completed, the Cheat River Bridge will be among the longest bridges in West Virginia, at 3,300 feet. The four-lane bridge will link the 15-mile stretch of Corridor H between Kerens and Parsons with the Parsons and Davis section.
"As I've said over and over, the single most important project in our state right now is Corridor H," Gov. Justice said. "Corridor H will connect all kinds of communities, from Parsons, to Kerens, to Davis, to the state line and far beyond so we can bring more and more prosperity to all of West Virginia."
When it's finished, Corridor H will connect Interstate 79 in Weston, WV, to Interstate 81 in Strasburg, VA.
"Not only will this project employ a bunch of people, but travelers will continue to spend all kinds of money in these communities long after construction ends," said Justice.
There are currently 113 miles of Corridor H open to traffic. 31 miles are left to open, with 15 of those miles under active construction.
Approximately $1.93 billion has been spent on Corridor H, with an estimated $1 billion-worth of work still left.
Secretary of the West Virginia Department of Transportation Jimmy Wriston, and Chairman of the Corridor H Highway Authority Robbie Morris, were also a part of the ceremony Friday afternoon.
The post State DOT officials, Justice break ground on third section of Kerens to Parsons project of Corridor H appeared first on WV MetroNews.
Source:
WV MetroNews
---
Hundreds remember the life of fallen Morgantown K-9 officer Zane Breakiron
UNIONTOWN, Pa. — Nearly 1,000 first responders and community members from Morgantown and surrounding areas remembered fallen Morgantown police officer Zane Breakiron in services Friday in Uniontown, Pennsylvania.
Breakiron, 34, a Morgantown PD K-9 officer, died in an off-duty vehicle crash on June 3 near the Pennsylvania state line. Breakiron lost his life three days before he would have celebrated his seventh year of service in Morgantown.
His final dispatch was aired at Abundant Life Church just as the service was getting underway.
"For the City of Morgantown and the first responder community, we are sad to report that after many years of service, Officer Zane Breakiron has completed his last and final call.," the dispatch said. "He will be remembered for his dedication, bravery, and his contagious smile. He has returned home to the Lord to fulfill his new duty as an angel to watch over his family, his friends, and fellow men and women in blue. Officer Zane Breakiron will forever be in our hearts. The final call for Morgantown officer Zane Breakiron is complete on June 9 at 1001 hours."
Breakiron's father and brother delivered eulogies, and Associate Pastor Mark Scott delivered a message and shared memories with those in attendance.
Zane had been an active member at the Abundant Life Church for more than two decades and has helped in many capacities. Scott explained that Breakiron's death sent a shock wave through the congregation, which was still reverberating with disbelief.
His brother Zack reflected on a big brother who was always supportive, and yes, they fought. But he said the fights were a result of competitiveness that had boiled over and were never out of animosity.
Breakiron's father Garett, said the morning Zane was killed, they were to go clay shooting that day. Garret said he called Zane at 7:30 a.m. to confirm the trip, but there was no answer.
The stories that were shared all pointed to Zane's commitment to his family, work family and church family.
His father shared a memory about a tattoo his son proudly wore and shared on his arm.
"If you ever saw Zane's arms, don't look at the tattoos, but he had one that was written in Greek; it was Philippians 4:13: I can do all things through Christ that strengthens me," Garret Breakiron said. "I asked Zane—why did you put it in Greek? He said, Dad, people ask me what that means, and that's my "in" to tell them about Jesus Christ. What a man."
A small portion of the procession for fallen Morgantown police officer Zane Breakiron pic.twitter.com/ulUx3OfYyg

— Michael G Nolting (@YourNewsguy) June 9, 2023
His law enforcement family remembered Zane as a compassionate officer who was always willing to help members of his team. Breakiron was known to share his faith, even with subjects he had taken into custody. In one instance, he sought out a smaller version of the Bible for a prisoner and delivered it, not knowing if the offender would even open it.
"It's amazing but not surprising to hear the stories about Zane and it just reaffirms something I already knew and I think we all knew," Morgantown Chief of Police Eric Powell said after the ceremony.
Police officers, EMTs, firefighters, and correctional officers from the region attended and formed a procession following the ceremony that stretched for more than a mile. Also, people attended from as far away as Florida and Texas.
The post Hundreds remember the life of fallen Morgantown K-9 officer Zane Breakiron appeared first on WV MetroNews.
Source:
WV MetroNews
---