WV MetroNews
The Voice of West Virginia
Mooney Throws Down the Gauntlet at Manchin's Feet
West Virginia 2nd District Republican Congressman Alex Mooney is leapfrogging his campaign for re-election in November and going right after Senator Joe Manchin in 2024.
As Josh Kraushaar of Axios first reported, Mooney is running a television ad on cable in the 2nd District that specifically targets the Democratic Senator over the Manchin-Schumer climate, energy and prescription drug bill that narrowly passed the Senate on Sunday.
The ad begins with images of President Joe Biden and Manchin with a headline from Politico that reads, "Manchin Breathes New Life into Biden Agenda." The announcer says Manchin is backing Biden's "liberal agenda."
"Manchin is supporting legislation that will raise our taxes, tax our coal industry and devastate West Virginia communities," the announcer says.
The second half of the commercial promotes Mooney as, "someone who stands with us… and Alex Mooney won't let Joe Manchin destroy our coal industry and devastate West Virginia."
It is a hard-hitting campaign ad, one you might expect to see during the height of a head-to-head campaign.
But of course, Mooney is not running against Manchin, at least not yet. Currently, Mooney is running for re-election in the state's new 2nd District, where he holds a significant advantage over Democratic opponent Barry Wendell.
And Manchin isn't up for re-election until 2024, so what is this all about?
West Virginia Republican political consultant Greg Thomas, who is not working with Mooney, believes the ad is Mooney throwing down the gauntlet for the 2024 Republican Primary for Senate.
"This is not about Joe Manchin," Thomas said. "This is aimed at other Republicans to say, 'I'm the guy'."
It is also likely that another factor in Mooney's decision to run the ad dates back to Manchin's endorsement of David McKinley over Mooney in the Primary. Manchin accused Mooney of lying about McKinley and said, "Alex Mooney has proven he's all about Alex Mooney."
Mooney easily outdistanced the more moderate McKinley in the Primary in the new 2nd District and has proven himself an effective
fundraiser. His hard-right conservatism and endorsement by Donald Trump have secured him a strong position with the Republican base.
However, he is also the subject of a Congressional ethics probe over allegations of diverting official resources and staff for personal and campaign activities and for using campaign funds for personal expenses, allegations he denies.
But will Joe Manchin even run for re-election in two years?
CNBC reported last April that Manchin told a group of wealthy Republican business executives meeting at the Florida estate of billionaire investor Nelson Peltz that he would seek another term. Some of the attendees reportedly were tossing around the idea of Manchin running for President as a Republican.
Also, if Biden does not run again, Manchin could provide a moderate counterbalance on the ticket if the party decides to nominate a liberal. Additionally, Democrat Andrew Yang and Republican Christine Todd Whitman are trying to start a third party that will be looking for recruits.
Notably, Manchin refused to say during an appearance on CNN's "State of the Union" show recently whether he would support Biden for President in 2024. "I'm not getting involved in any election right now," Manchin said.
Mooney cannot say the same. He is laying down an early marker for 2024.
The post Mooney Throws Down the Gauntlet at Manchin's Feet appeared first on WV MetroNews.
Source:
WV MetroNews
---
Wriston says DOT has auditing, accounting jobs available
CHARLESTON, W.Va. — The state Department of Transportation is looking for auditors and accountants.
The agency announced Monday that it currently has 25 positions available.
State Transportation Secretary Jimmy Wriston said a job fair is set for Aug. 16 in Charleston.
"It's real important for folks to realize that we just don't need truck drivers and engineers particularly with these federal programs. The accounting and auditing is very important not only for transparency but for accountability as well," Wriston said.
For the first time in years the DOT reported a net gain in employment last year when 638 new employees were hired. The agency said Monday that it's hired 634 people so far this year.
A new state law allows the DOT to have its own hiring procedures separate from the state Division of Personnel. Wriston said they're now able to make hires and get people on the job quickly.
Wriston said the DOT is facing a lot of the same hurdles as other employers.
"We have a bit of an aging workforce and a lot of our folks have retired, many have moved on to other things," Wriston said. "We're struggling but we're fighting mightily to have job events and reaching the folks and competing with everybody that's out there for these jobs."
The Aug. 16 hiring event will take place at 1340 Smith Street in Charleston. The goal is to hire Accountant Auditor Trainees, Accountant Auditors, Senior Accountant Auditors, Office Assistants, Business Operation Assistants, and Accounting Technicians, the agency said.
DOT Auditing Director Dawna Cook said salaries in the auditing division have been increased significantly to help the agency compete with the private sector.
Wriston encourages residents to check out the DOT's Careers page.
"There's hardly any profession, hardly any skill that we can't utilize in the Department of Highways or in the Department of Transportation in general," he said.
The post Wriston says DOT has auditing, accounting jobs available appeared first on WV MetroNews.
Source:
WV MetroNews
---
Former Fayette County teacher sentenced for multiple sexual offenses
FAYETTEVILLE, W.Va. — A former Fayette County teacher was sentenced Monday to decades in prison for sexual offenses in multiple counties.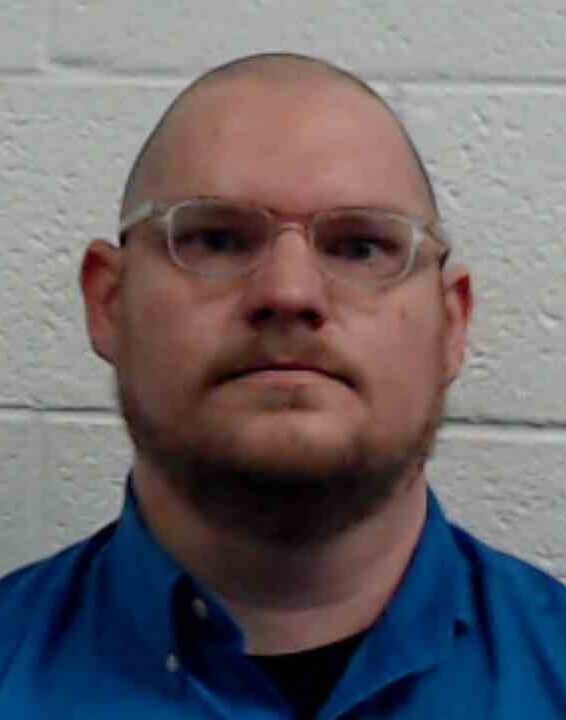 Leonard Dale Varner Jr., 35, of Hopewell, was sentenced to a maximum of five years for third-degree sexual assault; a 20-year maximum for sexual abuse by a parent, guardian or custodian; a maximum of 25 years for second-degree sexual assault; and a maximum of 10 years for soliciting a minor. The Fayette County Prosecuting Attorney's Office announced the sentencing on Monday.
Varner pleaded guilty to multiple charges in March. The incidents date back to 2016 and occurred in Fayette, Kanawha and Nicholas counties. The prosecuting attorney's office noted all of the crimes involved Varner's former students, who were minors at the time of the offenses.
Varner will serve a maximum sentence of 45 years and 40 years of extended supervised release. Fayette Circuit Judge Paul Blake Jr. also ordered Varner to serve a minimum of 20 years in prison before gaining eligibility for parole.
The post Former Fayette County teacher sentenced for multiple sexual offenses appeared first on WV MetroNews.
Source:
WV MetroNews
---
As 'quarterback' of defense, Kpogba assumes abundance of responsibility in his first season at WVU
MORGANTOWN, W.Va. — Lee Kpogba has yet to play a game as a member of West Virginia's football team.
Yet West Virginia's mike linebacker, who participated in all of spring practice, is unquestionably a defensive leader before ever recording a tackle in a WVU uniform.
"Your defense goes usually as [the mike linebacker] goes," defensive coordinator Jordan Lesley said. "When I look through the history of the game, Mike Singletary to Ray Lewis, they're physical and emotional leaders. Maybe I'm a little bit old school, but that's the way I've always seen it.
"In our defense, the mike and bandit and usually one of the safeties work together to communicate what's going on. You have a couple voices in there, but if you single out one guy that's a quarterback [of the defense], it's a mike linebacker."
Kpogba is somewhat of a college football veteran having played two seasons at Syracuse and the 2021 campaign at East Mississippi Community College.
That helped ease his transition to West Virginia, as did the luxury of getting acclimated to the program in the spring after signing with WVU in December 2021.
"Learning a college defense is always difficult, especially coming out of high school or junior college," Kpogba said. "Junior college might help you a little bit more than coming out of high school, but I feel like I already knew certain terminology and getting a head start definitely helped."
Four months after partaking in WVU's spring practice sessions, Kpogba can notice a difference.
"I definitely have a better understanding of the defense now being here for six months and getting to learn it in the spring," he said. "It helped me start off better in fall camp. More alignment, assignment and helping other guys get lined up knowing what I'm supposed to do. It helped a lot."
It's a rare and unique path that Kpogba has followed to wind up at West Virginia. He started his college career at another Power 5 Conference school and Kpogba played in 11 games for Syracuse during both the 2019 and 2020 seasons. He was indefinitely suspended from the SU program in February 2021 and ultimately left the school before continuing his career on the gridiron at one of the top junior college programs in the nation.
After one season at EMCC, Kpoga was again afforded the opportunity to play major college football.
"I definitely appreciate it more," Kpogba said.
That's noticeable to the WVU coaching staff as well.
"What I really like about Lee and what I appreciate about him as a coach is he has great energy," head coach Neal Brown said. "The kid loves football and he's full of gratitude. He got here through a winding path. No silver spoon. He's so appreciative of the opportunity to go out and practice and you can tell. You can feel the gratitude when he's out there and the joy with which he plays with. He's talking the whole time and it's in good nature. He plays extremely hard. He takes coaching."
Yet it's not just the path throughout college that's been unique for Kpogba.
He was born in Ghana, though Kpogba and his family are Liberian. As a result of the Second Liberian Civil War, which lasted from April of 1999 until August of 2003, Kpogba came to America on a refugee camp when he was 2.
Relatives, including Kpogba's mother Irene, remain in Liberia. His father Samuel is in Winston Salem, and since coming to America, Kpogba has not returned to Liberia.
"I always try to remember to go hard, because I have people depending on me," Kpogba said. "I never try to look at the situation in the worst way, because there are always people who are going through worse things in life. I try to keep that in mind."
Now comes a major opportunity for Kpogba, who will replace Josh Chandler-Semedo at mike linebacker. After leading the Mountaineers in tackles last season, Chandler-Semedo transferred to Colorado for his final year of college football.
"It's about the personality of whoever you bring in," Lesley said. "It took Lee about a day to where people are like, 'yeah, that's probably a guy who could step in and people listen to.' When he talks, people listen, and that's important. That's part of the evaluation process. You're looking at that just like you would look at a quarterback.
"You want a guy that's got a little something about him. When you find that, it's a pretty easy transition, because when he opens his mouth, other people closer their mouth. That's at least what he look for."
The post As 'quarterback' of defense, Kpogba assumes abundance of responsibility in his first season at WVU appeared first on WV MetroNews.
Source:
WV MetroNews
---
Kanawha County teenager receives maximum sentence for fatal shooting
CHARLESTON, W.Va. — A Kanawha County teenager was sentenced to 15 years in prison on Monday for the shooting death of a man in March near St. Albans.
Kanawha County Circuit Judge Maryclaire Akers sentenced Eli Nelson, 17, to the maximum sentence of 15 years in prison on a voluntary manslaughter charge. Nelson will be resentenced as an adult in January after his 18th birthday.
In June, Nelson admitted that he shot and killed Jimmy Keith, 26, on March 10 during an altercation on Third Street West, just outside of St. Albans. Keith, of Pond Gap, was living with his girlfriend in the area. The guilty plea followed Nelson transfer to adult status on a prosecution motion.
Nelson said he and a friend were breaking into various cars in the area and Keith came out into the street and confronted him and said, according to Nelson, that he was going to shoot him in the face. Nelson said he reacted by running and shooting, with a bullet fatally striking Keith.
"I'm sorry for what I have done to the family of Jimmy Keith. I replay the situation over and over in my head and ask myself what I could have done better during that," Nelson said to the courtroom Monday.
"I know I am wrong and I accept my responsibility as a young man. I want to do better, I want to be better. I pray that God helps me. I do not want to be another deadbeat or lost in the system."
Nelson's attorney argued during the sentencing that his age should be taken into consideration when making the sentencing. Akers said that 'an adult decision to carry a gun comes with an adult penalty.'
"I understand that you are 17 years old but you made a choice to go boost cars and carry a gun while you were doing that. That's a very adult decision and it resulted in someone being killed," the judge stated.
Akers also said that she believes Nelson received a 'tremendous gift from the state' in the voluntary manslaughter conviction itself, saying it was not first or second-degree murder.
The courtroom was crowded with family members of both Keith and Nelson. An aunt of Nelson, Cheynne Baisden, spoke on behalf of his family and said that Nelson deserves a second chance.
"He's such a good kid and he deserves a second chance, he really foes. I don't want to see him get lost in anything. He's just a good kid," she said.
"It was tragic what happened, it was."
With a "#JusticeforJJ" t-shirt on, shirts worn by the entire family of Keith, the victim's mother Theresa Starcher spoke to the courtroom before sentencing. She said it's been a nightmare for the entire family including Keith's young children, ages seven and two.
"The loss this has caused our entire family, especially me his mother is indescribable. There has not been a day that I have not cried since this happened. I missed a month of work and never wanted to return," she said.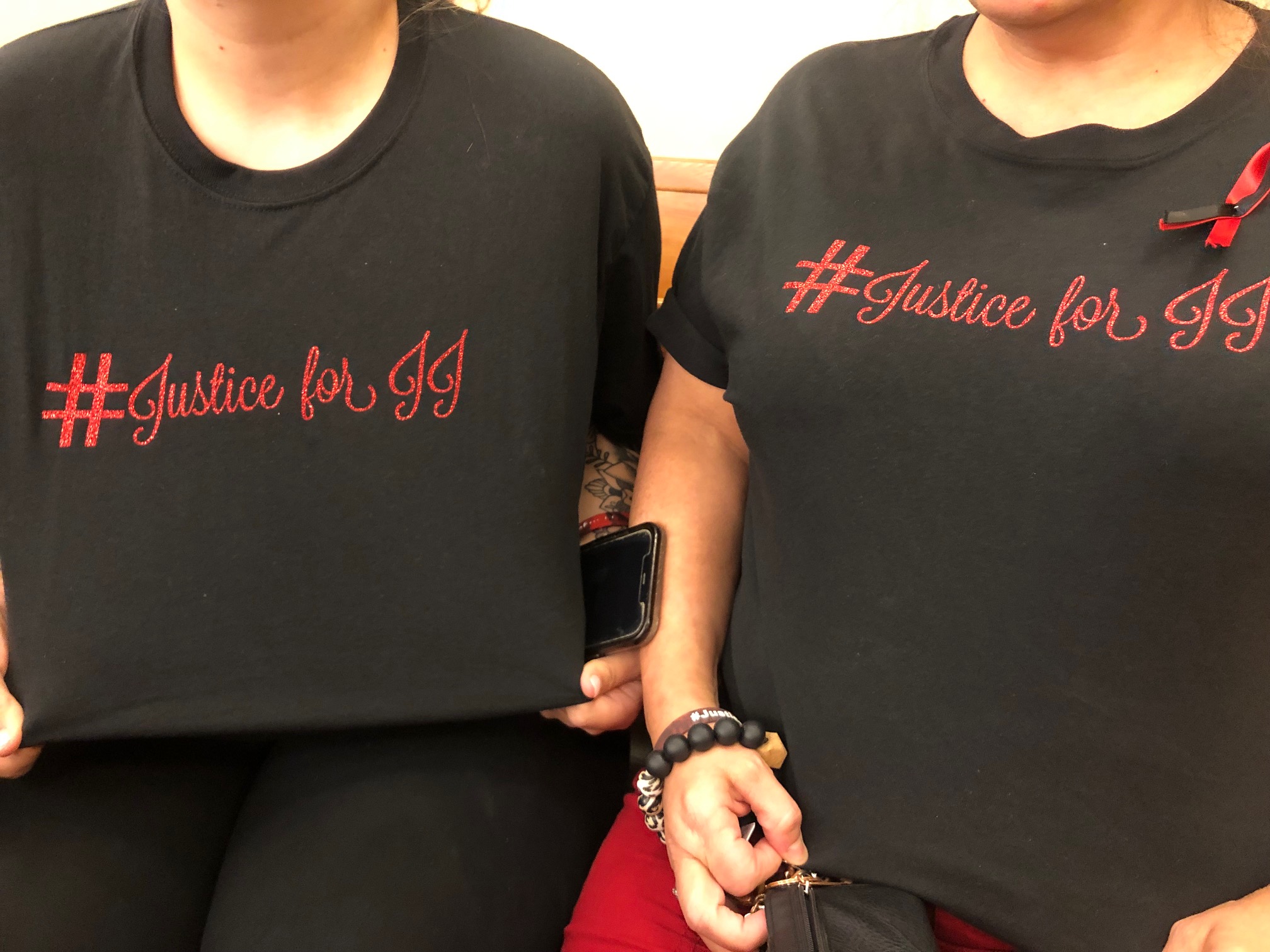 The post Kanawha County teenager receives maximum sentence for fatal shooting appeared first on WV MetroNews.
Source:
WV MetroNews
---
Lee projects teacher vacancies will top 1,500 in West Virginia this school year
CHARLESTON, W.Va. — With just weeks until school starts, districts across West Virginia are left with dozens of unfilled teaching positions.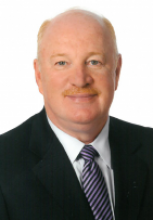 West Virginia Education Association President Dale Lee predicts the problem will only get worse this fall.
"I project those numbers to be over 1,500 this coming school year," Lee said on Monday's MetroNews "Talkline."
The state Department of Education reported 1,196 teacher vacancies statewide in 2021.
Lee said the vacancies are widespread across all different grade levels.
"Before we used to hear it's only math and science. No. It's first grade classes, kindergarten, social studies, phys ed, health. Every discipline across the curriculum we're having shortages," he said.
Many teachers cite an increasing workload, concerns for safety and low pay.
How big of a problem is the teacher shortage in West Virginia? @WVEADaleLee, President of the @IAmWVEA, discusses this problem with @HoppyKercheval. WATCH: https://t.co/yCFQ3nDJuy pic.twitter.com/HnLwK3zfAa

— MetroNews (@WVMetroNews) August 8, 2022
It's not just a statewide issue, Lee said. Teacher shortages are being reported across the nation. Lee said West Virginia needs to offer competitive salaries to keep teachers in the state.
"When you can make anywhere from $5,000 to $20,000 more by simply driving 30 minutes across the border, we're going to have those problems," he said.
The issue is not that there aren't enough bodies in the classroom teaching. Lee said there is a lack of certified teachers who specialize in certain subjects. He said teachers also act as social workers and nurses, making it a stressful job with little compensation.
"It's a tough job," he said.
Many end up leaving the profession early on in their teaching careers, Lee said.
"About 50 percent of the people entering the profession leave the profession within the first five years," he said.
A spokesperson for Kanawha County Schools told MetroNews in a Monday morning email the district currently has 192 teacher vacancies, which is up from around 164 this time last year.
"We will be hiring rapidly this week," KCS Communications Director Briana Warner said.
The Kanawha County Board of Education is set to approve personnel in a special session meeting Tuesday.
"The number of vacancies will drop, but will still be significant," Warner added.
Last week, the Wood County Board of Education approved a $3,000 signing bonus for special education positions. It's the first time the county has offered such a bonus.
The state Department of Education has launched several initiatives to fill teaching positions including the Underwood-Smith Teacher Scholars Program Fund. It's a program that pays tuition for students pursing teaching degrees in math, science and education if they agree to live in West Virginia.
The 2022-2023 school year begins Aug.16 for schools in Barbour, Braxton, Pocahontas and Upshur counties.
The post Lee projects teacher vacancies will top 1,500 in West Virginia this school year appeared first on WV MetroNews.
Source:
WV MetroNews
---
Man sentenced in connection with friend's drug death
CHARLESTON, W.Va. — A Kanawha County man was sentenced to 1 to 15 years in prison Monday to selling his friend opioids just before his death.
Michael Atkins, 33, of Tornado, previously pleaded guilty to simple delivery. He was originally charged with drug delivery resulting in death after selling heroin mixed with fentanyl to his friend Ravi Megha in 2020. Megha died in Putnam County after taking the drugs. Atkins pleaded guilty to the lesser charge earlier this year.
Kanawha County Assistant Prosecutor George Sitler said both Atkins and Megha had issues with addiction. He said Atkins would sell drugs to support his own drug habit.
"I am a drug addict and I do need help," Atkins told Kanawha County Circuit Judge Maryclaire Akers during Monday's sentencing. "I think that I can do a lot better than I have and I want to apologize to the court."
Atkins' grandmother Rebecca Baird agreed with her grandson during her comments to the court.
"It's hard. It's very hard. There can be something that you can see that will click that makes you want to do the drug. I've seen it with him. He does need help," Baird said.
Prosecutors offered Atkins the plea deal to the lesser charge because morphine was also found in Megha's system following an autopsy. Prosecutors weren't sure which narcotic caused his death.
Atkins is an inmate at the South Central Regional Jail. Akers gave him 93 days credit for time served.
The post Man sentenced in connection with friend's drug death appeared first on WV MetroNews.
Source:
WV MetroNews
---
Steele announces candidacy for House Speaker
BECKLEY, W.Va. — Two-term Raleigh County Republican Del. Brandon Steele announced Monday that he'll be a candidate for Speaker of the House when House members caucus in December.
Steele, an attorney from Beckley who was first elected in 2018, said his candidacy is about getting more advancement of the Republican agenda.
"I believe our progress is stalled under the current leadership and a new direction and a new focus is necessary," Steele said during an appearance Monday on WJLS Radio's "Radio Roundtable."
Steele said he's making the move against incumbent Speaker Roger Hanshaw, R-Clay, for the same reasons he first ran for the House four years ago.
"There's certain things that we've got to achieve in this state and the time is now," Steele said. "There's no waiting two or four years–we've got to get it done now."
Hanshaw, who has been speaker since 2018, had no comment Monday on Steele's announcement.
Steele said he contacted Hanshaw late last week about his announcement. He currently serves as the chairman of the House Committee on Government Organization.
Republican consultant Greg Thomas called Steele's move a sign of "growing pains" among the Republican majority.
"It's a new super majority and there's going to be pressure on leadership and frustration from a super majority that has so many people in it," Thomas told MetroNews Monday.
That frustration appeared evident during the special session two weeks ago when the House passed a income tax reduction bill and an abortion bill but there was no final agreement with the Senate on either bill. Some Republicans in the House didn't think the abortion bill went far enough.
The special session seemed to add fuel to the frustration, Thomas said.
"The growing pains you saw in the last couple of (regular) sessions was compounded by a special session called by the governor with no consensus heading into it. So you had real-time policy debate with everybody watching," Thomas said.
Steele said Monday that the special session was frustrating.
"I'd like to stress that I'm not making this decision because of this special session but I think the outcome of this most recent special session of achieving nothing is a symptom of a larger problem that we have at least in the House of Delegates right now," Steele said.
He said his candidacy is based upon the "inability of our leadership to accomplish the policy objectives that our constituents elected us to achieve."
Steele said he's already reaching out to put together a leadership team who will come up with policies that the people of West Virginia want.
"I'm very and honored and humbled to see the support I have for that and the folks and the faith they have that we'll be able to accomplish what we need to accomplish," Steele said.
All 100 seats in the House are up for election November and the for the first time in state history all are single-member district races.
Steele is unopposed in the election.
Hanshaw is opposed in the 62nd District by Laura McGinnis of the ACT Party.
Winners in the November vote will come to Charleston in December to caucus and choose their leaders for the next two years.
The post Steele announces candidacy for House Speaker appeared first on WV MetroNews.
Source:
WV MetroNews
---
WV DOT reveals plans for EV charging stations
CHARLESTON, W.Va. — West Virginia's plan for locating charging stations for electric vehicles across the state has been submitted to the federal government.
The deadline for the submission was Aug. 1 and the plan was presented July 28. State Transportation Secretary Jimmy Wriston said the plan sent to Washington is identical to a plan he put together for the West Virginia Legislature and submitted a month earlier.
The Electric Vehicle Infrastructure (NEVI) Deployment Plan is required of all 50 states. The plan is to create charging stations within a reasonable distance of each other to enable electric vehicles to charge at intervals on long haul trips with certainty. The plan calls for two phases to implement the operations in West Virginia.
Electric vehicle charging stations will start to increase statewide. What should we know about these stations? How do you pay to charge your electric vehicle at these stations? Jimmy Wriston, WV Transportation Secretary, joins @HoppyKercheval. WATCH: https://t.co/yCFQ3nDJuy pic.twitter.com/pjaqhBC8VT

— MetroNews (@WVMetroNews) August 8, 2022
"The first phase will meet all those guidelines and those minimal guidelines for 'Alternate Fuel Corridors'," said Wriston in an appearance on MetroNews Talkline. "In West Virginia those Alternate Fuel Corridors are the interstates. So we're building a network and we're going to plug into a national network."
The plan calls for the EV charging stations to be no more than 50 miles apart. Wriston said they have produced a plan which will do that with two exceptions where they will seek a wavier. One is between Charleston and Flatwoods and the other is between Beckley and Charleston on the West Virginia Turnpike.
"There's really no good spot there that will meet the requirement," Wriston said.
West Virginia's plan proposes locating electric vehicle charging stations somewhere along Interstate 64, 77 or 79 in the Charleston area; Interstate 64 near Huntington and somewhere near Lewisburg; Interstate 77 in the Beckley area and somewhere in Mercer County; Interstate 68 or 79 in the Morgantown area; Interstate 79 near Flatwoods and Weston; Interstate 70 near Wheeling; and Interstate 81 near Martinsburg.
The plan anticipates an increased numbers of Electric Vehicles on the highway in the years ahead. West Virginia is expected to get close to $45.7 million over the next five years through the NEVI program to help develop charging stations and electric vehicle infrastructure.
Electric vehicles currently have a maximum range of about 300 miles. While West Virginia residents can use the charging stations that will be developed along the interstates through the plan, the charging stations are intended primarily for drivers traveling through West Virginia on their way to somewhere else.
According to Wriston, phase one will be along the interstates and meeting the minimal requirements. Phase two of the West Virginia plan it so install charging stations in local areas away from the interstate. Some might be attached to traditional convenience stores or fueling stations, others may be stand along charging facilities. Most would be operated by private vendors, but it's still up in the air how payment for the charging would work.
"A lot of that will be up to the vendors. It's different in different places, some of them are credit card, others are cash and carry, and some of them area even free," said Wriston.
He hoped to have phase one under construction and completed by next year. Wriston said phase two of the plan would come during the second year.
"Who ends up operating and maintaining a lot of those things are to be determined, but the Legislature did upgrade our public/private partnership code so we could leverage that if we needed it," he said.
The post WV DOT reveals plans for EV charging stations appeared first on WV MetroNews.
Source:
WV MetroNews
---
Dolly Parton to celebrate Imagination Library success in WV Tuesday night
CHARLESTON, W.Va. — Country music icon Dolly Parton will visit Charleston Tuesday night to celebrate her Imagination Library reading program in the Mountain State.
"An Evening with Dolly" will take place at the Clay Center and will be live streamed by West Virginia Public Broadcasting beginning at 5:30 p.m.
Parton will perform two songs and take part in a fireside chat with Marshall University President Brad Smith about her Imagination Library, a program that mails books each month to enrolled children from birth to age five around the world.
All 55 counties in West Virginia now have access to high-quality, age appropriate books each month. Marshall University's June Harless Center and the state Department of Education have partnered to administer the program.
Tarabeth Heineman, executive director of the June Harless Center, told MetroNews on Monday it's inspiring to see a celebrity follow through on her promise to help kids read.
"Dolly promised to come visit if we were able to afford this opportunity to all children and she's making good on that promise," Heineman said. "She really contributes and gives back to her community and that's no different here in West Virginia."
Since 2007, the program has provided more than three million books to West Virginia children at no cost to families. It launched in 1995.
Heineman said currently 94,000 West Virginia children are eligible to receive books.
"Up to this point, we have 50 percent participation which is awesome," she said. "Now we're just trying to spread awareness and continue to sustain funding to make sure that every child in West Virginia receives these books on a monthly basis."
The earlier that children can be exposed to reading, the better, Heineman said, but sometimes she said parents can't afford to buy multiple books.
"We know that some families struggle and so this opportunity provides and starts to build a library for a child. Over the course of these five years, they'll receive 60 books that are specially selected books that are age appropriate and really foster not only those pre-literacy skills, but also that love of reading," she said.
Tuesday's event is not open to the public.
For more information about Dolly Parton's Imagination Library, CLICK HERE.
The post Dolly Parton to celebrate Imagination Library success in WV Tuesday night appeared first on WV MetroNews.
Source:
WV MetroNews
---