WV MetroNews
The Voice of West Virginia
COVID-19 mandates in place in New Orleans ahead of Marshall bowl game
HUNTINGTON, W.Va. — Marshall football fans are known to travel well to bowl games but it will take more than a ticket to get into its upcoming postseason game.
The Thundering Herd (7-5) accepted a bowl bid to R+L Carriers New Orleans Bowl to play nationally ranked Louisiana (12-1) on Dec. 18 at the Caesars Superdome in New Orleans.
The Marshall University Ticket Office sent out bowl information Monday with a note about COVID-19 and fans wanting to go to the game.
The office said, "As required by the City of New Orleans, all guests age 12 and above must provide evidence of (1) having received at least one dose of a COVID-19 vaccine that has received full approval or emergency use authorization from the U.S. FDA or WHO or (2) evidence of a negative COVID-19 PCR or antigen test taken no more than 72 hours prior to entering the Superdome."
The mandates have been in place in the city since May 2020.
The New Orleans Bowl, which is a future Sun Belt matchup, is scheduled to kick off at 9:15 p.m. EST on Dec. 18 and will be broadcasted on ESPN.
Our 2021 @HerdFB Bowl Central page is now live on HerdZone!

Check it out for everything you'd want to know about the @NewOrleansBowl!https://t.co/XXpylsgHeK

— Marshall Ticket Office (@HerdTickets) December 6, 2021
The post COVID-19 mandates in place in New Orleans ahead of Marshall bowl game appeared first on WV MetroNews.
Source:
WV MetroNews
---
Milton man sentenced in Mason County double murder
HANNAN, W.Va. — A Cabell County man has been convicted and sentenced to prison in a double murder in Mason County.
According to the Mason County Sheriff's Office, Brandon Allen Smith, 30 of Milton, was convicted Dec. 2 of two counts of second-degree murder and sentenced to 80 years in prison under a plea agreement.
Deputies in Mason discovered three men with gunshot wounds in a home near Hannan during a Nov. 2020 incident. The two victims were identified as Ivan Lambert and Ricky Pickens.
According to the sheriff's office, two other men, Corey Amaron Turner, 32, of Barboursville, and Dustin Lee Lyons, 31, of Milton, were charged with accessory to first-degree murder after the fact.
The post Milton man sentenced in Mason County double murder appeared first on WV MetroNews.
Source:
WV MetroNews
---
Ciarrocca situation sets up unique storyline ahead of Guaranteed Rate Bowl; Esdale entering transfer portal
MORGANTOWN, W.Va. — Before Sunday's announcement that West Virginia and Minnesota will meet December 28 in the Guaranteed Rate Bowl in Phoenix, the Mountaineers and Golden Gophers' football programs had been tied together in recent days.
Kirk Ciarrocca, an offensive analyst at West Virginia, is expected to become the Golden Gophers' offensive coordinator at some point in the near future. With WVU and Minnesota clashing in three weeks, the question becomes when?
Neither West Virginia head coach Neal Brown nor Minnesota head coach P.J. Fleck would commit to saying Ciarrocca will be on the Golden Gophers' coaching staff prior to the bowl game, though both indicated the move is on the horizon. The Golden Gophers elected to not renew the contract of offensive coordinator/quarterbacks coach Mike Sanford Jr., who held that title at UM since January 2020.
"It's a good question. It's a unique situation," third year WVU head coach Neal Brown said. "This is maybe a first in my career and we're going to work through that. I don't have a good answer for that right now. A unique matchup and we'll figure it out here in the next day or so."
"We needed a change on offense," Fleck said. "Mike is a tremendous person and a wonderful football coach. Just felt like we needed some new direction in the leadership at that position. We're working our way towards making a hire here very shortly."
Fleck was then asked how Minnesota planned to proceed without Sanford's presence in the bowl game and who would be in charge of the Golden Gophers' offensive philosophy.
"We made a decision, but I'll keep that internal right now as we continue to go forward," Fleck said. "Our staff knows what we're going to do and how we're going to do it, but I'll keep that internal as of right now. I really like our plan as we move forward."
Ciarrocca joined the WVU staff in March 2021, but has an extensive history with Fleck.
Ciarrocca was Fleck's offensive coordinator at Western Michigan for four seasons before following him to Minnesota. Ciarrocca served as Minnesota's offensive coordinator from 2017-2019, and was a 2019 semifinalist for the Broyles Award, presented to the top assistant coach in college football.
Citing a desire to be closer to his family, the York County, Pennsylvania native left Minnesota to become Penn State's offensive coordinator in 2020, but the stint lasted only one season before he was fired.
Fleck and Brown's relationship dates back some years and is centered around Ciarrocca
"We had time to visit when I was back at Western Michigan," Fleck said. "We kind of both have ties to my former coordinator Kirk Ciarrocca. We both worked for him at different places. I heard about him when I was at Rutgers and worked for Greg Schiano and was under Kirk Ciarrocca. It dates all the way back to those days.
"Brown] is a class act and a wonderful human being. He's an incredible football coach with a very creative mind. We've had a chance to watch them here and there just because of the crossover with Maryland and he's a very creative offensive mind. They play a very unique defense and present a lot of challenges and play incredibly hard. We have our work cut out for us."
— — —
West Virginia wideout Isaiah Esdale announced Monday his intention to enter the transfer portal.
A 5-foot-11, 202-pound redshirt senior, Esdale was a contributor for the Mountaineers each of the last three seasons.
In 10 games this year, he caught 29 passes for 362 yards and one touchdown. Esdale was also the team's primary punt returner and had a long of 27 yards in West Virginia's win against Iowa State.
It was against the Cyclones when Esdale suffered a rib injury that caused him to miss losses to Oklahoma State and at Kansas State, before he returned to play the final two regular season games. Esdale combined for only three catches for 19 yards in wins against Texas and at Kansas.
Esdale had a season-high 113 receiving yards and hauled in his only touchdown in a loss to Texas Tech.
A native of Newark, Delaware, Esdale finishes his West Virginia career with 56 receptions for 648 yards and a pair of scores.
The post Ciarrocca situation sets up unique storyline ahead of Guaranteed Rate Bowl; Esdale entering transfer portal appeared first on WV MetroNews.
Source:
WV MetroNews
---
WVU: No incident on campus Monday following Community Notice
MORGANTOWN, W.Va. — West Virginia University issued a statement on Monday after sending out a Community Notice because of concerns about a serious and specific mental health problem discovered in a letter on the Morgantown Campus.
The university said on Sunday it was the receipt of an anonymous letter that described content related to suicide taking place in public areas of campus.
Monday's statement read, "We are grateful there was not an incident on campus today (Dec. 6) as suggested in the anonymous letter the University had received. It is our sincere hope the person who wrote the letter has received the help they need. If not, please call the Carruth Center at 304-293-4431 so we can help you.
"At this time, safety experts tell WVU it may resume normal operations on campus."
There was no incident on campus today (12/6).

We sincerely hope the person who wrote the letter received support. If not, please call Carruth at 304-293-4431.

At this time, safety experts tell WVU it may resume normal activities. https://t.co/HmOFIfSQJK

— WVU Safety and Wellness (@WVUsafety) December 6, 2021
University Police Chief Sherry St. Clair said, "Not just today but every day please look out for anything out of the ordinary on our campus and with others around you. "If you find yourself in a potentially concerning situation, call 911. By being alert and present, you are not only keeping yourself as safe as possible but keeping our community safer, as well."
WVU said Sunday the letter did not describe a threat to any person or groups but did refer to noon Monday and both outdoors and an indoor location, the Mountainlair. University officials said they consulted with regional and federal public safety officials, as well as mental health experts. The university also increased security measures on the Morgantown campus.
The university said Monday as a precaution, additional safety measures will remain across campus for the rest of the semester including at the Mountainlair.
"We understand that for many students this is already a stressful time as the end of the semester approaches so the Carruth Center will also continue to be provided added opportunities to seek help," Director T. Anne Hawkins said.
WVU also said the CrisisTextLine is available if texting sounds easier than speaking with someone in-person or over the phone. Text WVU to 741741 for 24/7 free, confidential help. Talkspace is available at no charge to WVU students and offers secure, confidential online therapy.
"If you prefer to meet with a counselor in the local community or if you want more long-term counseling, a list of providers is available. (Please note this list is not all-inclusive, and we do not endorse specific providers.)," WVU said Monday.
"We urge anyone who is struggling with mental health issues to reach out for assistance.
The post WVU: No incident on campus Monday following Community Notice appeared first on WV MetroNews.
Source:
WV MetroNews
---
Buckhannon man identified as victim in Huntington vehicle crash
HUNTINGTON, W.Va. — The Huntington Police Department identified the victim of a Nov. 27 vehicle crash as a Buckhannon man.
The police department announced Monday that Jason M. Wilson, 46, of Buckhannon was pronounced dead at the scene of the crash, which occurred at approximately 9 p.m. in the area of 31st Street and 8th Avenue.
Wilson was identified as the driver and the only occupant in the single-vehicle crash.
Huntington Police traffic accident specialists determined that Wilson lost control of his vehicle and crashed on the 31st Street overpass at 8th Avenue, a release said. The investigation into the circumstances causing the crash is still active.
The post Buckhannon man identified as victim in Huntington vehicle crash appeared first on WV MetroNews.
Source:
WV MetroNews
---
WVU looks to stop two-game skid Tuesday against Charlotte
(Mike Carey pregame press conference)
MORGANTOWN, W.Va. — The WVU women's basketball team will play their lone home game in a five-week span Tuesday evening when the Mountaineers (4-2) host Charlotte.
After winning their first four games of the season, West Virginia has dropped their last two contests. WVU was edged by BYU, 58-57 on November 27 and was soundly defeated by No. 16 Kentucky, 83-60 on Wednesday.
"I thought we were ready to play. I thought our energy was good in the first quarter. But then I just thought the more I started putting other people in, we broke down defensively. Offensively, we weren't scoring. We had them well-scouted. We knew who could shoot the three. For some reason, we weren't getting out on them. They got hot from three and blew the game open," said WVU head coach Mike Carey.
"I pouted for a day or two. And then I thought, my goodness, quit pouting. Let's just play our way out of it. Let's just get back in here and see what we can do to get better."
With fifteen players on the roster and eleven that have played in each game, Carey remains in search of the right mix of players to come off the bench and contribute in complementary roles.
"The good thing is we have a lot of bodies. The bad thing is we have a lot of bodies. You just have to find the chemistry and find the best in there. Players also have to understand when you may not play a lot in a game because of the matchups or somebody is playing better. With that being said, you have to be a team player, accept that and be happy for somebody else. I am not saying we are not doing that, I am just saying after the Kentucky game, I really didn't like the body language.
"I have always been that type of coach that I want a pulse on the team. And I tell the players too, 'What can I do? What can I change or do or whatever? It is about the team. It is not about my ego or their ego. It is about the team. If there is something they think we can do that's better than what we are doing, hey I am willing to try it."
In the losses to BYU and Kentucky, the Mountaineers were held to 57 and 60 points, respectively.
"I have been disappointed in our scoring the last couple games. I told them yesterday in practice that we can't score in the fifties and win. Our defense is not that good and our rebounding is not that good against good teams."
Charlotte (3-4) has won their last two games after a 1-4 start. The 49ers are the preseason favorite to win Conference USA and guard Octavia Jett-Wilson is the league's preseason co-player of the year. She leads the team in scoring at 18.1 points per game.
"They have a lot of 'Power 5' transfers. They've got a player from Kentucky, from Duke and a couple other teams. Their guards are very good. They've got the preseason player of the year at a guard."
WVU's leading scorer, KK Deans [15.8 points per game] suffered an ankle injury in the loss to Kentucky. Carey is uncertain that Deans will be in the lineup against Charlotte.
"She did a little shooting yesterday and [Monday] will try to do a little bit more. Her range of motion is getting better but we will see where she is at. If it is not where it needs to be, we won't play her."
The post WVU looks to stop two-game skid Tuesday against Charlotte appeared first on WV MetroNews.
Source:
WV MetroNews
---
WVU Faculty Senate rejects 'no confidence' motion in Gee-Reed administration
MORGANTOWN, W.Va. — Members of West Virginia University's Faculty Senate soundly rejected a motion of 'no confidence' in the administration of WVU President Gordon Gee and Provost Maryanne Reed Monday.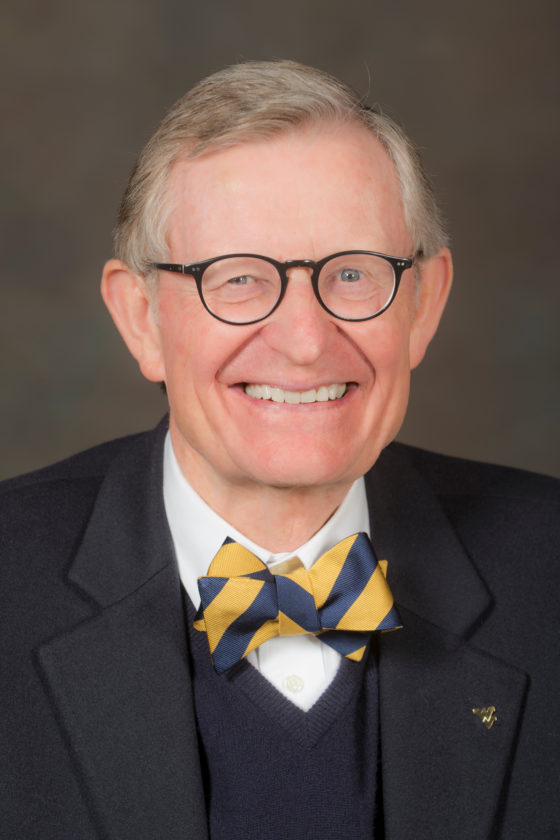 The motion was rejected 20 to 103.
The vote came after Gee and Reed defended recent changes at WVU including an academic transformation process and hiring practices.
"I understand that change is hard but it is necessary," Gee said. "If we do not change we will not survive. It's that simple."
Speaking before the vote, WVU Professor Scott Crichlow said the resolution was about shared governance. He said faculty members don't have much of a say at WVU.
"Our shared governance position in terms of what the (Faculty) Senate is allowed to do and basically the overall role of the faculty at the institution is very, very, very limited compared to your average R-1 (Research-1) university," Crichlow said.
Reed said she was proud of the administration's efforts to regularly communicate with the faculty through the pandemic and now especially in the area of academic transformation.
"Have we done everything perfectly? Certainly not. Is there room for improvement? Certainly. Have we acted in ways that are unscrupulous, unethical, untoward? Certainly not," Reed said.
Crichlow also criticized Gee, who is in his eighth year in his second stint as WVU president, for his selection Reed as provost in 2019. He said Gee chose Reed without feedback from the university or Faculty Senate.
Gee said there was wide consultation before he selected Reed.
"One of the reasons that kept coming back to me is that Maryanne was recognized among our deans and among our faculty as one of the best leaders we have," Gee said.
Longtime WVU College of Law Professor Bob Bastress said there was no basis for the 'no confidence' vote.
"I have found no difficulty whatsoever getting input as a faculty member," Bastress said. "The administration has been completely open in its processies."
WVU Board of Governors Chair Tom Jones issued a statement following Monday's vote. He said the BOG fully supports the leadership of both Gee and Reed.
"Their commitment, as well as the commitment of the entire administrative team, has enabled our University to navigate a global pandemic while preserving academic quality, maintaining financial stability, and protecting the health and safety of our campus community," Jones said.
He added he hopes there can be productive dialogue with members of the faculty on critical issues.
"We urge the University administration and the faculty to have those necessary conversations so that we may focus collectively on our highest priority of educating our students and serving the people of West Virginia," Jones said.
Leading Republican lawmakers voiced their support for Gee earlier Monday.
"To have a vote of no confidence on this man, we believe, is the wrong approach," Senate President Craig Blair said during an appearance on MetroNews "Talkline." "It sends the wrong message not just in the state of West Virginia but throughout the world."
House Speaker Roger Hanshaw also voiced his support for Gee.
"We appreciate the role he's playing in helping us advance the goals we all share in growing the economy in West Virginia and we want the world to know that," Hanshaw said.
Gee also said Monday his administration has transformed enrollment and retention and have been able to improve graduation rates.
The post WVU Faculty Senate rejects 'no confidence' motion in Gee-Reed administration appeared first on WV MetroNews.
Source:
WV MetroNews
---
The Game Within The Game – Episode 103
Brad Howe and longtime Las Vegas oddsmaker Dave Sharapan discuss best bets for NFL Thursday Night Football, look ahead to week 14 in the NFL and take an early look at two college football bowl games.
*Best options for First TD scorer prop (TNF: Patriots-Bills)
*Best longest reception prop options (TNF)
*Three NFL week 14 plays to play before the line moves
*The incredible streak on the line in the Army-Navy game this weekend
*Should Georgia be -7.5 vs Michigan in the CFP?
*Where the line is moving in the West Virginia vs Minnesota Guaranteed Rate Bowl
All of that and more in the latest episode of The Game Within The Game presented by DraftKings.
New users click here DraftKings Sportsbook… and use code METROGAME for a special NFL sign up bonus offer you can use this weekend.
The post The Game Within The Game – Episode 103 appeared first on WV MetroNews.
Source:
WV MetroNews
---
Three Guys Before The Game – Dogs, Gophers and Nathan (Episode 335)
Source:
WV MetroNews
---
Bonus photo gallery: Martinsburg wins ninth state championship
Source:
WV MetroNews
---